What to Do
Hurricanes are natural disasters that we have no control over. They are very difficult times for everyone. People at most risk for hurricane flooding are those that live near a lake, ocean, river, pond or any body of water. The good thing about natural disasters is that we are warned in advance, which allows for ample decision making time.Hurricanes give us more than even time to fully prepare for the event. That means you should have already stocked up on supplies, such as bottled water, canned foods, flashlights, and heavy clothing. Depending on the severity of the hurricane, you might be evacuated from your home entirely.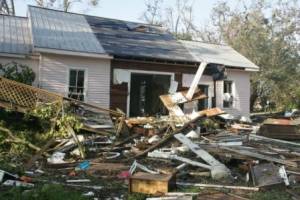 Hurricane Sandy recently topped the headlines in New York and parts of the east coast. It was a very vicious hurricane that left a lot of damage in the process. You should always keep a calm mind during a crisis. The most important thing is to keep yourself and your family well-protected throughout the hurricane.
Few tips you can follow in case of any hurricane flooding:
Move Your Cars
In the event of a hurricane, you should always keep your vehicle safe inside a garage. Although we have no control over what happens, you can at least ensure that your vehicle is getting the maximum amount of protection.
Avoid All Electrical Outlets
This should be fairly obvious. You should always steer clear of any electrical currents or outlets. You risk electrocution by touching a wet wire or circuit. Make sure you keep your children as far away as possible from any electrical sources.
Stock Up On Supplies
During an emergency situation, such as a hurricane, it's absolutely crucial that you have an entire list of essential supplies. The most important items are bottled water, canned food, blankets, fully charged mobile phones, and a flashlight. You should immediately stock up as soon as you hear the news of the hurricane in advance. Always make sure you have a radio, so you can find out if you and your family needs to be evacuated.
Why Choose Us?
There are a lot of steps you can take to limit the amount of damage in a hurricane flooding emergency situation. When it comes to the cleanup, you can leave that to the pros at 911 Restoration . Our expert technicians will safely clean up all flood damage, and have your home restored in no time. We are the most reliable flood damage restoration company in the Oakland area. We work 24/7, so you can always reach us, regardless of emergency. Don't wait until the last minute, give us a call today!