The professional service you should think of first when it comes to water damage and restoring a water damaged business or home is 911 Restoration in Oakland. Our services use only highly trained staff with literally years of experience providing people just like you with water damage remediation. Just a few things you'll like about us are the facts that we are an IICRC member, and our services are available to you 24/7. Every day of the week, 365 days a year our staff is able to help.Our emergency service is simply perfect for when disaster strikes and your facilities have incurred significant damage.
911 Restoration Expertise & Solutions: What Are They ?
When a flooding situation occurs and you don't know where to turn, when a water pipe has burst, or a destructive weather event such as a hurricane has caused large amounts of water damage to your office or home, 911 Restoration emergency services are available. In fact, we make sure you can reach one of our professionals 24/7, and it doesn't matter how bad your situation is. We provide hope because our staff members are experts in restoring homes and businesses after a flood. We try to ensure that our remediation technicians actually arrive to assess your damage within 30 minutes or less from the moment you contact us. Why should you wait?
You shouldn't. We send someone out immediately to survey your damage, and we give you a quote with no expectations. Give us a call and learn more about the following areas in which we specialize.
We offer the following services:
Water Damage Restoration
Water Removal
Water Extraction
Water Damage Dry Out
Flood Clean Up
Sewage clean up
Water Damage Repair
water damage drywall
Water Damage Repair & Water Removal
The truth is, our company has a ton of time invested in making sure our expert water extraction specialists have the experience you need to extract water and remove it to your complete satisfaction. Water can be extracted and removed from damaged materials like your walls, your floorboards, your carpets, and more. We use only the best equipment in order to get the job done right the first time. While this can indeed be an expensive process, we'll work hard to ensure that everything is done in the most cost effective manner. Water damage can lead to mold. This is because mold lives and grows in damp, moist environments such as those after a flooding event. Water damage and water removal are intimately connected. For your health, we work to extract and remove water from your water damaged property, drying everything as quickly as possible.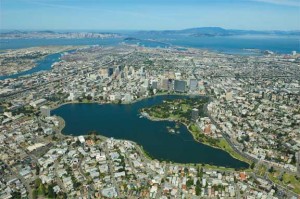 Water Damage & Water Removal in Oakland
You will be pleased to learn that your property, though practically destroyed by water, can be brought back from the brink of ruin. Yes indeed, water damage & water removal in Oakland is one of our specialties and we are proud of that fact. Due to the latest technology, our water removal abilities are second to none.
Think about it. Water left standing damages everything it touches. Time is not on your side. The longer you let it stand the more extensive the damage becomes and the harder it becomes to restore your property to a pristine condition. 911 Restoration equipment is specifically designed to dry your things, your property, home or office as thoroughly as possible. Since water damage & removal in Oakland is an area we specialize in, you should know that we are licensed specifically for this task by the state of California.
When you need water extraction,water removal, and complete water damage restoration, give 911 Restoration in Oakland a call. We'll be happy to send over a qualified remediation professional.