Our Mission Statement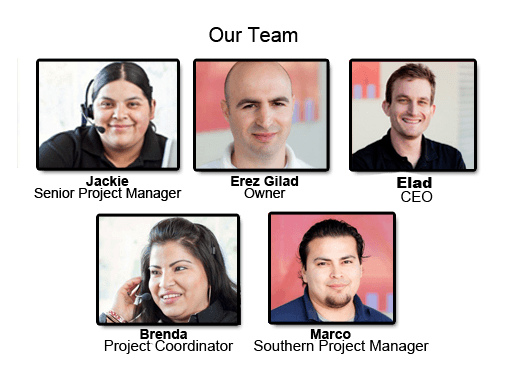 The vision of 911 Restoration is to provide emergency cleanup services to restore all water damaged homes in the Oakland community. Throughout our company history, we've managed to acquire some of the most talented water damage restoration technicians around. Our highly trained staff remains current with all technological advancements in the water damage industry. 911 Restoration is a fully accredited IICRC member with years of experience helping people restore their homes after any type of water damage crisis. A pipe can rupture or leak at any given moment without a subtle warning. You can contact us 24/7 for immediate emergency response. It's also important to be able to rely on a technician, and we take no longer than 30 minutes to arrive.
If you've incurred any serious water damage to your basement, ceiling, bathroom or wood floors, we can quickly have things back to normal in no time! Our responsibility as trusted experts is to race to the scene and safely drain out all excess water. We use industrial-sized wet vacuums to absorb every last drop of water. Once the water has been safely removed from your home, we then set up a dehumidifier to assist in the drying. No ordinary dryer will do, since you need maximum results in a short period of time. The filthy water is then disposed of in a safe area. The end results is a sparkling clean home environment with a direct improvement in the overall air circulation.
911 Restoration goes across the board to present you with the best quality water damage restoration services in town. Our services include; water removal, flood cleanup, sewage removal, flood damage repair, basement water damage, ceiling water damage and drywall repair. We can also save furniture and non-walled carpeting or rugs, depending on the degree of water damage. Non-walled carpeting or rugs can be aired out and disinfected to give them a new look and feel. Discard any furniture that has been badly damaged to avoid onset mold formation and other health issues
We are also nationally recognized and approved insurance vendors. We can assist with all insurance claims to make things as convenient as possible for you. 911 Restoration offers outstanding rates that might be deducted by your claims policy. We will give you a free estimation and quote directly by phone, so you can notify your provider. Please check with your local insurance provider for further details. It's our pleasure to help out with the more detailed paperwork, since you've been through enough stress already!
We consider ourselves perfectionists when it comes to achieving results. You'll find many successful customer testimonials and reviews listed on our website. 911 Restoration exceeds the industry standards in customer satisfaction. We continue receiving referrals on a daily basis and attribute them to our dedication to excellence. We are also no strangers when it comes to social media. You can visit our fan page on Facebook or follow us on Twitter to receive various promotions and company updates. Give us a call today to learn more.